Angela Center
A Welcoming Space amid Natural Beauty
But due to the destruction caused by the Sonoma County Firestorm of October 2017, Angela Center is closed
for the foreseeable future.


An affordable Retreat Center
near Santa Rosa, CA
Promoting spiritual and psychological development, social responsibility and creativity
Situated on a tranquil hillside sixty miles north of San Francisco
Graced with ample and varied gathering spaces, natural vistas, gardens, and sacred spaces
Daytime meetings as well as overnight, weekend or longer events in private or semi-private accommodations with healthy, hearty meal service
Close to Sonoma County Airport
Open to people of diverse faiths and cultural backgrounds, this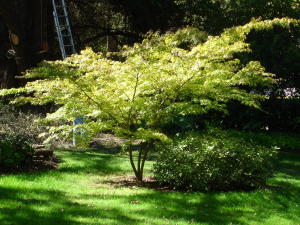 community resource offers an affordable, gracious place for individuals, groups, and professional helping non-profits for their own conferences or retreats.
Sponsored by the Ursuline Sisters, grounded in the Catholic tradition and honoring an ecumenical perspective, the Center also offers sliding-scale, holistic psychological counseling and spiritual direction. Angela Center programming includes seminars in theology, psychology and literature, days or reflection and prayer, journaling retreats, writing workshops and events focused on justice and environmental issues.