Ursula Hall is a two-story building with an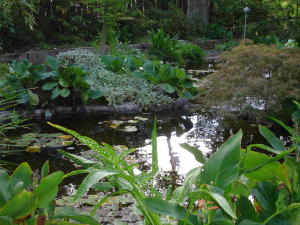 elevator with 36 single air-conditioned rooms for overnight guests.  The air-conditioned dining room off the courtyard will seat 30-40 people.  Our menus feature food that includes vegetarian, poultry, fish and dairy products.  Completely vegetarian meals can be provided by prior arrangement. 
Ursula Hall has wireless accessibility and a computer with printer can be made available for checking email and printing boarding passes.
For a closer look at the variety of rooms at Ursula Hall, view the slide show sub heading under facilities.