Since Angela Center works to promote spirituality, psychology, social responsibility and creativity, we like to provide reflections here on our Web site that will enrich in a variety of ways:
Geoff Wood: Geoff Wood has a Ph.D. in Sacred Theology from Catholic University, Washington, D.C. and a Licentiate in Sacred Scripture from Rome's Pontifical Bible University.  Here Geoff shares a weekly commentary based on the Catholic Lectionary readings from Scripture.
Julian Cell:  Julian Cell, a meditation group for women, meets every Wednesday morning from 7:30 to 8:30 am.  Participants take turns bringing a quote, poem or writing for the focus along with a centerpiece for the group.  Here the participants share their weekly focus.
Therapist's Journey: Long long ago, in the 1980's, when Angela Center communicated via a printed newspaper that was mailed to a few thousand people every month and then every other month, I wrote a column about things therapeutic. It was well received. As the cost of postage rose and rose again—and again—we went to a semi-annual postcard. That ended the counselor's column that had by this time become the therapist's column. Things change. But as soon as we went online with Angela News and events  we were able to get back to the original idea of informing our followers about what was happening at Angela Center. At that point a few people began asking that my old columns be put on line. I am finally ready to do that. I have at least six years of yellow-edged tabloids in a manila folder and I will begin this project by pulling out one column after another and posting them chronologically. I will not be able to resist editing along the way; and when I get to the end of them, perhaps I will write some words of wisdom from  a new perspective.  Donna Hardy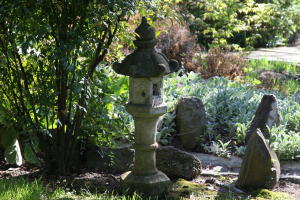 Just Thinking:  Wondering what these reflections are about?  Thoughts about fairness and justice?  What's appropriate, guided by truth and principle?  Simply honest views or apt insights?   Pondering reality and implications?  Yes, all of the above…..
In a world that feels topsy turvy and out of balance, it is even more important to let our minds grapple with what we experience, making sense of it for ourselves.  In this blog, Sister Dianne will share her own grappling in search of a more just world in hopes that her meandering thoughts might trigger some insights for you as well.
Advent:  Each year in preparation for Advent we ask friends of Angela center to write a short reflective piece around the daily Scripture Readings in the Catholic Lectionary. Here we will feature those daily meditations for the four weeks before Christmas each year.