Angela Center sponsors classes and programs
for self exploration and self development in the areas of spirituality, psychology, social responsibility, and creativity
for both men and women.
To make reservations to attend any of the programs sponsored by Angela Center,
please call 707-528-8578.
The following are the current offerings:
"Julian Cell"
Every Wednesday Morning
7:30 to 8:30 am
Julian Cell is a weekly meditation group splitting the hour between silent meditation and sharing of the fruits of that meditation.  Participants share in bringing a focus for each week, with a poem, prayer or excerpt as well as a beautiful focal point for the circle.
Contemplative Movement
Led by Robin Gates
Wednesdays in August
9:30
Drop ins welcome
Cost:$5 each day
Contemplative Movement draws from Western and Eastern contemplative traditions. It feels centering like moving meditation as it integrates gentle movements, breathing techniques, focused intention, visualization and interior silence to help connect one with spirit, still the mind, increase somatic awareness, promote healing and cultivate energy.  Each session begins with setting an intention followed by gentle warm-up, stretching then flow movements to bring consciousness into the body and attend to loving presence. Everyone is welcome.  No prior experience is necessary.
Please wear comfortable shoes and clothing.
Robin Gates, M.A. (Depth Psychology) is an educator and writer. In her courses, she weaves together contemplative spirituality with experiential learning.
"A Quiet Day Away" Retreat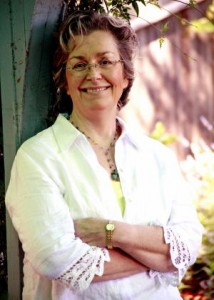 Hosted by Ruah Bull

August 30
November 29 (Advent)
10 am -3:30 pm
Cost $35
Lunch and a private room will be provided.
Would you like to experience a time of rest, away from the demands of your life, to simply enjoy the peaceful and replenishing beauty of Angela Center?
Our retreat will open with thirty minutes of reflection and prayer and end with a brief time of sharing. The rest of the day is yours to do with as you will- take a nap in your assigned bedroom, read or walk, visit the library, meditate or pray in the chapel, enjoy the gardens.  Lunch will also be provided to further make this a relaxing day just for you.
Let this day be one in which you breathe, relax, and reconnect to the One who says, "Come away by yourselves to a lonely place, and rest awhile." (Mark 6:1). Let your 'lonely place' be the meditative solitude of a quiet retreat at Angela Center.
Hosted by Ruah Bull PhD, Spiritual Director
Spirituality Book Club
Facilitated by Sister Dianne
August 30 at 4:30-6
at 404 Angela Drive
No cost
At the July and August meeting we will continue discussing Part II of Adult Faith by Diarmuid O'Murchu.  Everyone is welcome and once we set a schedule, that will be posted here.
Falling Upward:
Embracing Second Half of Life Spirituality

Led by Ruah Bull
Thursday, Sept. 7, 14, 21 & 28
10:30-noon
Cost: $50
Over four sessions, we will read and discuss together Father Richard Rohr's classic book on second half of life spirituality, Falling Upward. We'll be reflecting on our own spiritual journey, and the joys and challenges of responding to the movements of the Holy Spirit as we age. Please read the introduction and pages 1-52 for the first meeting.

PEOPLE ON ALL SPIRITUAL PATHS WELCOME.
Ruah Bull Ph.D. is a spiritual director who works with people on the spiritual journey.  She offers workshops and retreats on contemplative prayer, imaginal creativity, and Incarnational spirituality throughout the Bay Area.
Learn to Meditate:
Experience the Life Enhancing Benefits
of a Regular Meditation Practice.
Led by Jeff Collins, M.Div
Ann Hayes, M.Div
Monday September 18, 2017    
6:30 to 8:00pm
Free Will Donation
In this ninety-minute class experience the life-enhancing benefits of regular meditation practice. You will learn about the physical, mental and spiritual benefits of meditation. After this class you will be able to begin a daily practice of this simple and natural form of meditation to calm your mind, relax your body and open your heart. Based on ancient, time-tested yogic teachings, these meditation techniques have helped millions of sincere practitioners from all spiritual traditions and all walks of life to access and live from the innate peace, joy and clarity that indwells us all.
Jeff Collins and Ann Hayes, a married couple, are certified meditation instructors and have taught meditation for over ten years.  They both received a masters of divinity from the Center for Spiritual Enlightenment where they continue to study and practice in the tradition of Kriya Yoga, under the guidance of their spiritual teacher, Yogacharya Ellen Grace O'Brian.
Introduction to Lectio Divina
Led by Ruah Bull
Wednesday, Sept 25th
7-8:30 pm
Cost: $15
Lectio Divina, or Sacred Reading, is a simple and beautiful practice developed by the Benedictines in the 6th century to help us to encounter God in scripture in a deeply meaningful and personal way. Join spiritual director, Ruah Bull, to learn and practice Lectio- in both a traditional and a contemporary form. We will also explore praying with sacred art (Visio Divina/Sacred Seeing). If you have a favorite sacred image with which you would like to practice, bring that along.
Ruah Bull Ph.D. is a spiritual director who works with people on the spiritual journey.  She offers workshops and retreats on contemplative prayer, imaginal creativity, and Incarnational spirituality throughout the Bay Area.
Gathering at the Tree:
Letting Images Speak
Led by Lera Welch
October 17
10 am- 2 pm
Cost $40
Provide your own bag lunch and
Please bring an image, photo, painting to share
In this workshop, we will look at images and how our consciousness allows images to land. Lera will explore the concept of what images do and how images affect our psyche, body, and spirit. We will explore, share, and enjoy the creative approaches to working with images. She will be sharing visual presentation from a very prestigious website called ARAS which is the most comprehensive collection of visual images archived in Archetypal Jungian psychology from 17000 years ago till now. Participants could call on something they wish and we will pull the image from these archives for discussion.
Bring any image with you to share with the group in any form, via photograph, I phone photo, dream, painting, or written image.
Lera Welch is a Jungian Life Coach, author and photographer. With a degree in psychology, she has been in a Life Coaching practice over 35 years. She has in depth knowledge of Jungian psychology, spirituality and the Arts. She has been trained one on one under scientists in the field of Stress Management in areas of mind, body and spirit alignment. Other studies include mythology, dreams, body and psyche biology, which includes bioenergetics, psychoenergetics, all the way down to the cellular level.  Lera has also worked in the business world from banking to coaching small businesses. Her decades of studies and travel and in depth look at ancient cultures and medicine along with current cultures and all the modern technological studies of healing have given her a deep understanding in her work and in stress profiling and approaching the numinous. She is a paid speaker on Stress and Jungian Life Dynamics. Her poetry has been published in ARAS.org, a Jungian website for archetypal symbolism, from 2012-2015.  She is a member of the Analytical Psychology Club San Francisco. Lera offers many in-depth workshops, teaches seminars, and is in private practice for individual sessions. Her Web site is Lerawelch.com.
Bread for the World
A Day of Reflection
Led By Sister Dianne Baumunk, osu
Tuesday October 24, 2017
9:30 am to 3 pm
Cost: $20
Every little bit of the universe can be a life lesson for us.  In this day of reflection we will start with yeast and then flour, exploring our lives together.  Mixing ingredients, kneading, rising and baking the bread will further enhance the sharing of our experiences and learnings.  The day will culminate in a celebration of the gift of our lives for the world as we break bread warm from the oven.
Please bring your own lunch, a large bowl for rising dough, a towel for covering the rising dough and 2 loaf pans.  You'll return home with 2 fresh loaves of bread, knowing that you ARE bread for the world.
Sister Dianne, a long time educator and pastoral minister, has years of experience leading various groups in creative reflection.
Looking into the Mystery
During Times of Change

Led by Sally Singingtree
Thursday November 16, 2017
10-3:30
Cost: $50 (includes a private room)
Please bring your own bag lunch