Angela Center wants to encourage writers and so we have started Angela Center Press, a small not-for-profit press, which publishes one book each year by a local writer.  Below are the books and authors published by Angela Center Press an available here at Angela Center or online through AngelaCenterPress.org:

Donna Hardy leads weekend retreats and ongoing groups for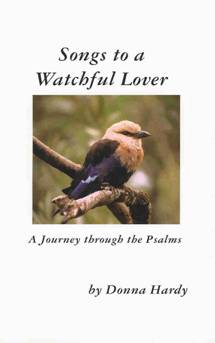 which she shapes unexpected writing experiences as tools for self-exploration. She is a psychotherapist, poet, and writer; a wife, mother, grandmother, colleague, and friend. She lives in Santa Rosa, California.
Donna is the author of Songs of a Watchful Lover, a book of poems based upon the Psalms and Maria Rifo, Alive at Any Age, A Memoir of Maria Rifo.
The following is a quote from Maria to give you a taste of the magnificent person she was: "People look at me now and see what I have done since I came to the United States, my work with VISTA, with Cesar Chavez and the United Farm Workers, with Catholic Worker and the Alternative to Violence Project, and they tell me they are sad that I wasted fifty years of my life living at home in Chile with my parents. I say No, this was a molding time, a training for what was to come later. Now I am having a wonderful life. Now I live with myself and I am very happy."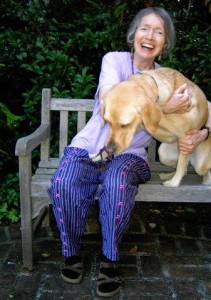 Clare Morris, PhD, psychotherapist and teacher, has been riding buses all her life, most recently with the companionship of her guide dog. Her fascination with city folk spills from the bus out onto the sidewalks of San Francisco and into cafes, museums, and concert halls. "City life is like my inner life," she says, "full of change, pain, beauty and birth."
Clare is the author of two books of poetry, In Transit, Love Poems to the City and Child of the Longest Night.
Poet and photographer, Nancy Gibbs Richard lives with her husband Charles Richard in Friday Harbour, Washington. They have five grown children and three granddaughters.
Nancy writes, "The taking of photographs and writing of small, spare poems and meditations are an essential part of my spiritual practice. Often they are a form of prayer calling me to see with new eyes, to hear with a new heart. They require a willingness on my part to enter stillness, to listen, to look for the presence of sacred mystery everywhere."
Nancy is the author of A Small Steadying Sail of Love, a book of poems. Meditations and photographs.