The House Of Gathering
If old age is a house of gathering
Then the hands are full.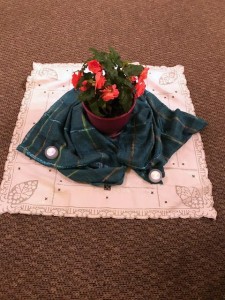 There are old trees to prune
And young plants to plant.
There are seeds to be sown.
Not less of anything
But more of everything
To care for,
to maintain,
to keep sorted out.
A profusion of people
To answer to, to respond to.
But we have been ripening
To a greater ease,
Learning to accept
That all hungers cannot be fed,
That saving the world
May be a metter
Of sowing a seed
Not overthrowing a tyrant,
That we do what we can.
The moment of vision,
The seizure still makes
Its relentless demands.
Work, love, be silent,
Speak.
Mary Sarton
I RELEASE THE NEED TO KNOW ALL THE ANSWERS.
James Van Praagh